Welcome
I-CAR is the leader and principal provider of educational programming, technical services, and technical information for the automotive collision repair industry. We have grown significantly over the past several years and will continue to do so going forward.
Our success depends on a spirit of deep collaboration and a team of diverse individuals committed to excellence in all we do.
Drive Your Career Forward
No matter where you are in your career, from a recent graduate to a seasoned professional or an experienced collision repair expert, working for I-CAR is a rewarding step in your career. Put your talents to use where every day makes a difference in the collision repair industry for the ultimate benefit and safety of consumers on the road.
By Category
By Location
I-CAR Industry Support Center & Home Office
Map
I-CAR Appleton Technical Center
Map
I-CAR Chicago Technical Center
Map
A Top Workplace
At I-CAR a positive employee experience is at the heart of everything that we do! I-CAR's award-winning culture built upon integrity and collaboration, is the foundation that connects us and drives us to perform at our best to serve our stakeholders in the collision repair Inter-Industry. We continually work to promote a culture that keeps our teams engaged, motivated, and supported in the ways they need to maintain a successful work-life balance.
Just as we deliver solutions to our customers, we continually listen and evolve to create a supportive team environment to help our employees grow professionally to their fullest potential. We value each other and our unique abilities, backgrounds and talents that make our growing organization a Top Workplace and a Great Place to Work.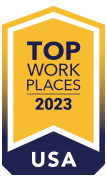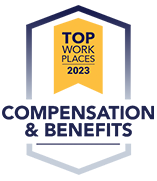 Award Winning Culture
"It is a tremendous honor to receive an award that comes as a result of our employees stating how valued they feel. Our employees are paramount to our success, and I am truly thankful for the way they go above and beyond delight our customers and to help each other."

- John Van Alstyne, I-CAR CEO & President
Our Benefits
I-CAR employees have access to many benefits and programs to help support their physical health, financial security, work-life balance, and personal career development.*
Total Compensation
Competitive Salaries & Performance Bonuses
Hybrid Work
Flexible In-Office and Remote Work Schedules
Time Off
Generous Paid Time Off and Company Holidays
Health Benefits
Medical, Dental, Vision, FSA & HSA with Employer Contribution
Retirement
401(k) Retirement Plan with Employer Match
Career Development
Self-study, Leadership Development & Tuition Assistance
Disability
Short Term/Long Term Disability
Life Insurance
Basic Life Insurance Policy & Group Discounts
About I-CAR
I-CAR, the Inter-Industry Conference on Auto Collision Repair, is an international not-for-profit organization dedicated to providing the information, knowledge and skills required that contribute to complete, safe and quality repairs.
I-CAR is dedicated to delivering Educational Programming, Technical Information and Services:
Industry Collaboration
Formed in 1979 out of a collaboration across the six segments of the collision repair Inter-Industry, I-CAR owns the footprint of the Inter-Industry's technical education business model. Through our
Sustaining Partner Program
,
OEM
/
Insurance
"Gold Class" Networks, and Training Collaborations, I-CAR serves and collaborates with the key industry stakeholders to truly help our industry repair cars right.
Leading Our Industry Forward
The automotive collision repair industry has been revolutionized by the increasing use of automation and electrification in vehicles. Collision repair technicians require ongoing training to repair new technologically advanced vehicles properly. I-CAR is at the forefront of providing educational programming and technical information to ensure technicians possess the knowledge and skills required to repair vehicles properly and protect consumers safety.
Contact Us
800.422.7872
I-CAR is an Equal Employment Opportunity employer. All qualified applicants will receive consideration for employment without regard to race, color, age, religion, sex, sexual orientation, gender identity/expression, national origin, protected veteran status, or any other characteristic protected under state or local law, where applicable. Those with criminal histories will be considered in a manner consistent with applicable state and local laws.
*Some benefits described in this overview are subject to plan enrollment. The information presented describes only the highlights of the plans and programs and does not constitute official plan documents. Additional terms, conditions and eligibility requirements apply. If there are any discrepancies between the information contained herein and the official plan documents or policies, the plan documents and policies will govern. I-CAR reserves the right to change, amend, or terminate the plans, benefits and/or programs at any time and for any reason. This overview is not intended to give rise to any right to employment, continued employment, or any benefit with or from I-CAR.
I-CAR Health Plan Transparency in Coverage Disclosure: You can find our health plan's in-network and out-of-network rate disclosures as required under the Transparency in Coverage regulations here.