New Issue Now Available!
The Collaboration Issue
2022 Issue 18
This issue of Collision Reporter is all about how working together makes us better. In this issue, you will find:
Driving the Conversation: Varying Insights, Common Goals
Ask RTS: Repairability Technical Summits Foster Industry Problem Solving
Business Tools & Tips: Happy Employees = Happy Customers
World Class: Momentum Builds for I-CAR's Chicago Tech Center
…and much more!
PREVIOUS ISSUES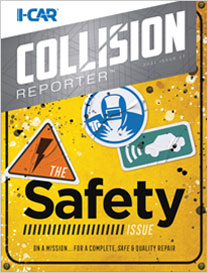 2021 Issue 17
The Safety Issue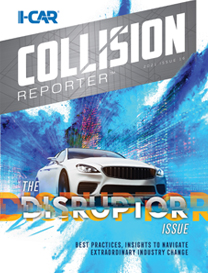 2021 Issue 16
The Disruptor Issue
2021 Issue 15
The Electrification Issue
2020 Issue 14
The Technician Takeover Issue
2020 Issue 13
The Virtual Issue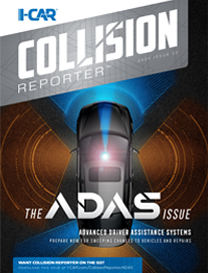 2020 Issue 12
The ADAS Issue
2020 Issue 11
The New Era Issue
2019 Issue 10
The Talent Issue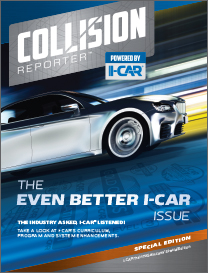 2019 Special Issue
Special Edition
2019 Issue 9
The Vision Issue
2019 Issue 8
40 Years in the Making
2019 Issue 7
Business Performance
2018 Issue 6
Recalibrate
2018 Issue 5
Training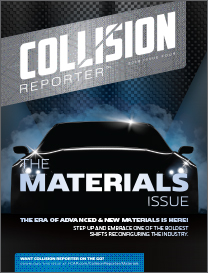 2018 Issue 4
Materials
2018 Issue 3
Knowledge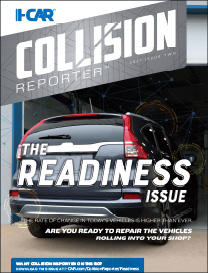 2017 Issue 2
Readiness
2017 Issue 1
Diagnostics